Next course is from 23–27th of January 2019.

This course is made for those of you who want to use a puppet as an educational communication tool. You will learn how to build a marionette, how to play with it and how to use it for improving students' concentration and communication. The course is also suitable for team building activities.

This course consists of:
- basic introduction to puppeteering (history, type of puppets, purposes, techniques)
- how jointing, balancing and weight distribution works
- how to use a marionette as a teaching tool
- building ANY - mannequin training marionette from prepared parts
- learning to operate a marionette and basic exercises

You will take from this course:
ANY - mannequin training marionette
Knowledge about how to set up and run 2–10 day courses at your school

Time and capacity:
This course takes 5 days of intensive work.
There will be six of you in the class.


Feel free to contact us with any questions you may have.
Looking forward to seeing you here in Prague!
Print out your marionette from 3D file
Here is your chance to print out your very own marionette using a 3D printer! If you have a 3D printer, or you know someone who has one it's really easy. Buy and download the file, cut the STL model for your printer and get started!
How do you buy a puppet?
If you do not have a registration yet, register at the time of purchase.
By purchasing you agree to the terms of purchase
After payment you will have your files uploaded in your profile (My account / My electronic products)
Download the files and you're ready to go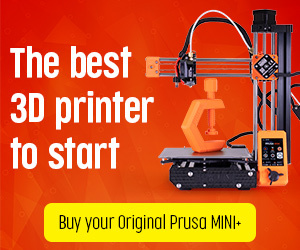 Conditions for purchasing a puppet model
By purchasing you pay for a license for 5 successful copies of the puppet
The license is for personal and non-commercial use
The license cannot be resold
Files are not for sharing
You can use the printed puppet as a semi-finished product for commercial purposes
If you wish to change the license terms, contact us
Would you like Teaching teachers to teach using puppetry - 5-day workshop?
Add to cart